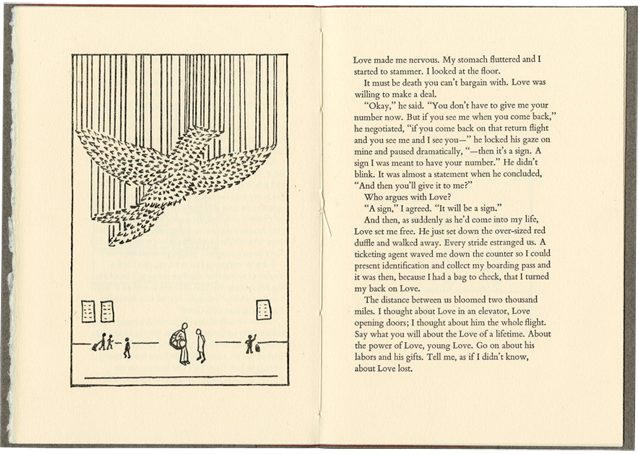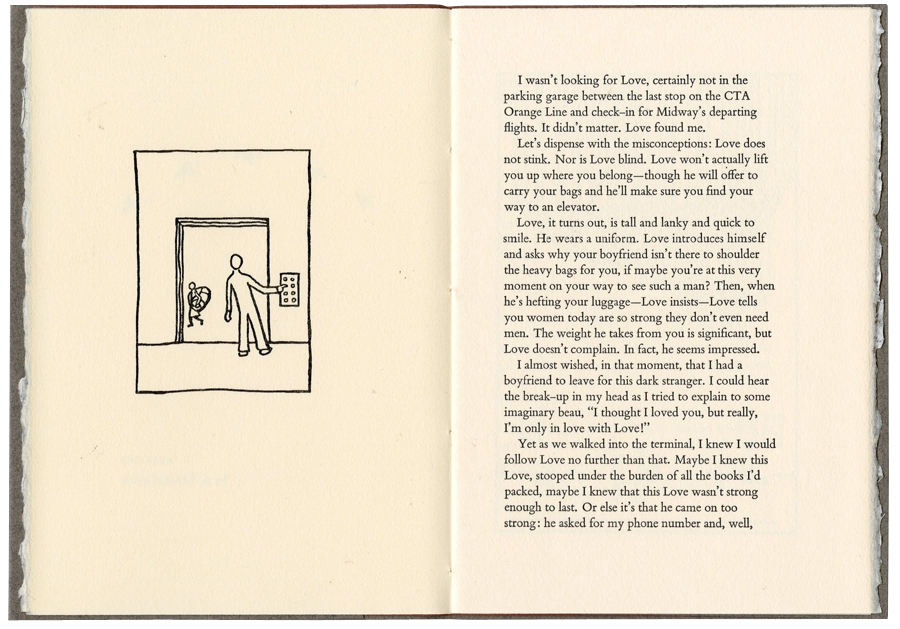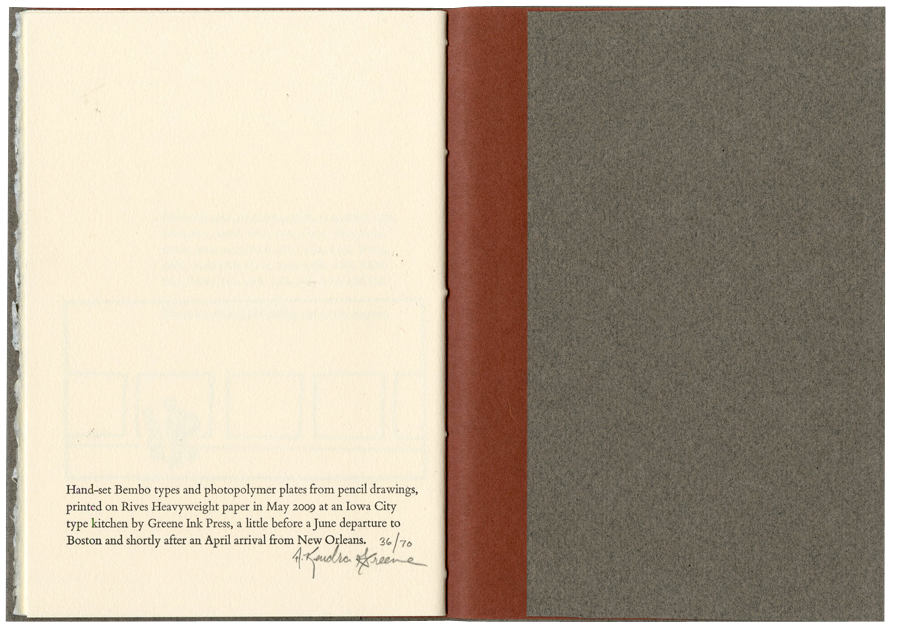 Love is in the Airport
I wasn't looking for Love, certainly not in the parking garage between the last stop on the CTA Orange Line and check-in for Midway's departing flights. It didn't matter. Love found me. And he wanted to help carry my bags. Unlikely as it may sound, this is a true story of finding Love in a Chicago airport—not the abstract concept of love, but the man himself. Love was, when I met him, a lanky security guard, and his attentions were enough to make me wonder what Love might really mean.
Hand-set Bembo types and photopolymer plates from pencil drawings, printed on Rives Heavyweight paper in May 2009 at an Iowa City type kitchen by Greene Ink Press. Edition of 70.