Interviews and Reviews
"A Bucket of Bear Noses," an interview with A. Kendra Greene
superstition [review] an online literary magazine — Issue 25, April 2020
"Unseen treasures are hidden in the corners of Iceland—and inside this book. Glittering with whimsy and speckled with small drawings, The Museum of Whales provides a much-needed detour to a place most of us won't ever get to see."
—Juliana Rose Pignataro, "40 Must-Read Fiction and Nonfiction Books to Savor this Spring," Newsweek
"Artist and Southwest Review associate editor Greene (Vagrants and Uncommon Visitors) delivers a delightful one-of-a-kind journey through some of Iceland's, if not the world's, most unusual museums. Greene takes the reader all over the small island nation, from remote Bíldudalur, home of the Icelandic Sea Monster Museum, to tiny Skógar, home to 21 people and to Iceland's largest museum outside of Reykjavík. The institutions visited range from collections of mundane artifacts from Iceland's once-thriving herring industry to the most unlikely of museums, the Icelandic Phallological Museum, a "kind of mammal-phallus Noah's Ark." Greene turns what easily could have become a mere cabinet of curiosities into a thoughtful and complex work. Insightful meditations on the nature of collecting and writers' role as organizers and curators of their own work complement passages on Icelandic history, and all add color and context to the museums described. Almost as hard to classify as it would be not to enjoy, Greene's expertly assembled blend of travel writing, history, museum studies, and memoir proves as memorable as any museum exhibition."
—Publisher's Weekly Starred Review
Deadly Beautiful: Dallas Artist Explores History of Arsenic Wallpaper In The 19th Century
Art & Seek, KERA - North Texas — May 2019
Kendra Greene at NonfictioNOW Reykjavik 2017
Reykjavik, Iceland — June 2017
"Things that feel unique to us because we haven't ever talked about them": An Anomalous roundtable with Scott Esposito & A. Kendra Greene
Entropy — March 23, 2017
Joe Milazzo interviews two authors whose prose has been published by Anomalous, a press mostly associated with poetry.
Leaves of Light with Writer Kendra Greene
Dallas Museum of Art — February 4, 2015
Jessica Fuentes interviews Kendra Greene about her background with museums and her work on the Leaves of Light installation.
Our Eyes Are Fixed On: Kendra Greene
Oral Fixation — October 4, 2014
Allison Hatfield illumines several "Fixated Facts" about Kendra Greene.
Best of the Net 2011
Sundress Publications
Finalist for "Everything, Perfectly Forever"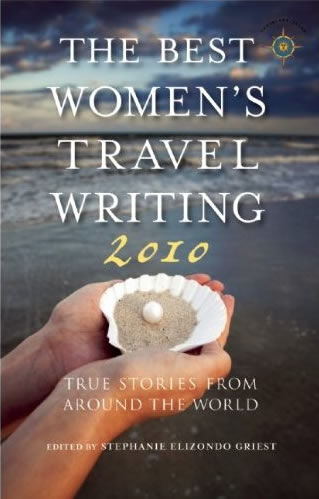 Best Women's Travel Writing
The Lit Show — March 23, 2010
Best Women's Travel Writing 2010 editor Stephanie Elizondo Griest discusses the book with two of its contributing essayists: Kendra Greene and Marisa Handler. Kendra Greene reads and discusses "I Regret Eatings that Caterpillar."
Best Women's Travel Writing – Interview with Kendra Greene
Stephanie Elizondo Griest— February 3, 2010
Stephanie Elizondo Griest interviews Kendra Greene about her experiences traveling.