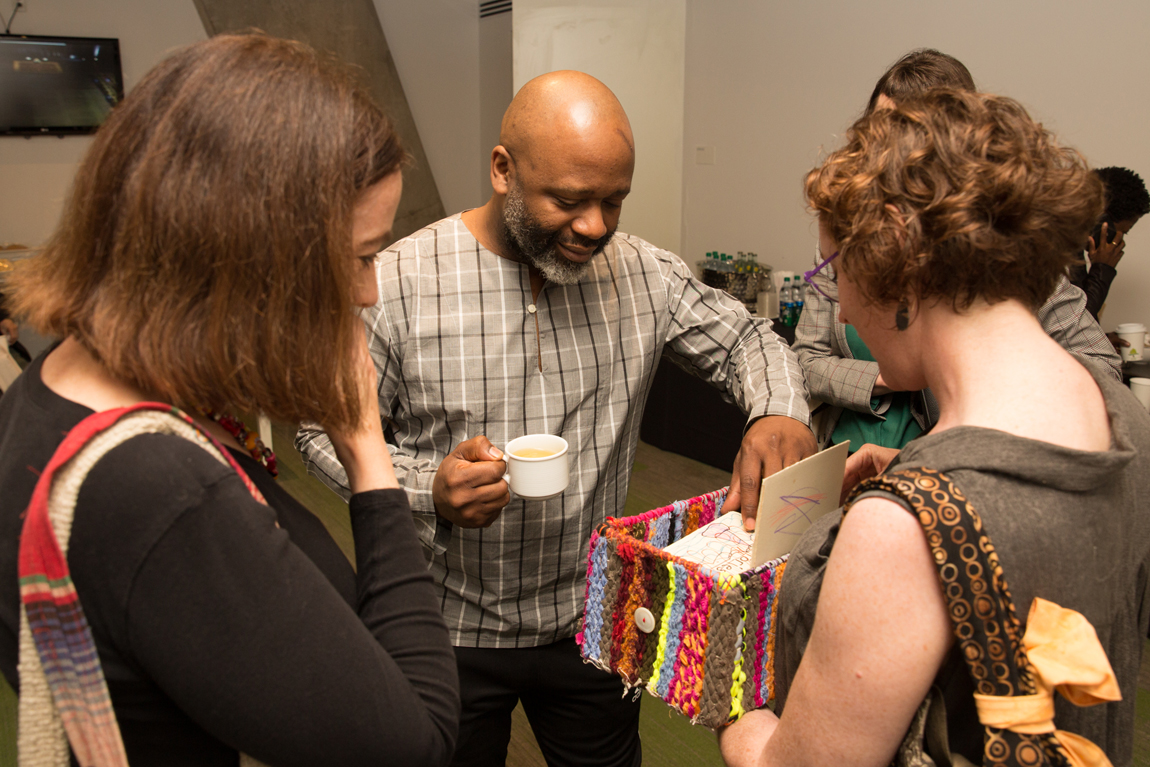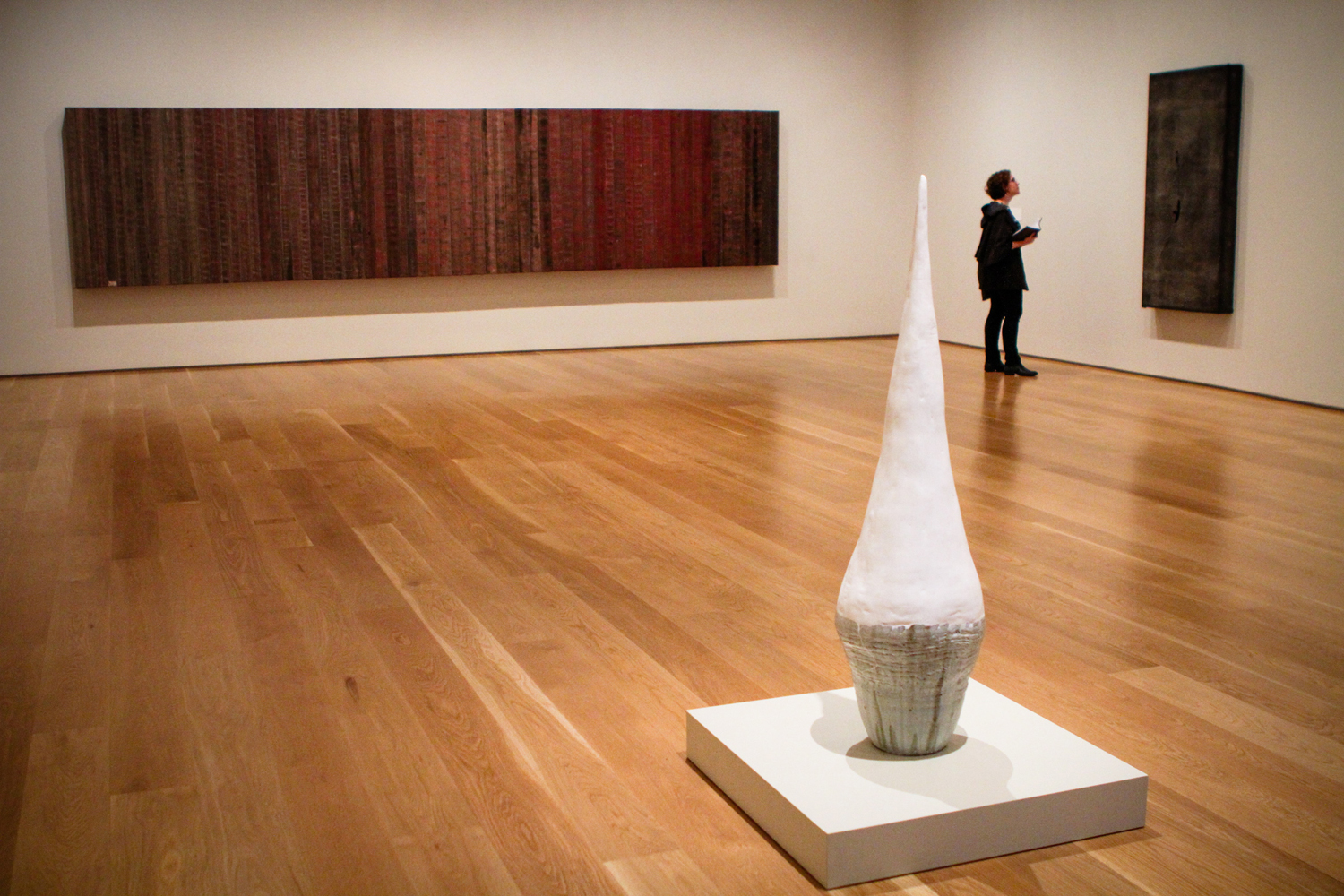 We Need More Stories, in honor of Theaster Gates
Civic tapestry enclosure inspired by Theaster Gates, woven and structured by Lisa Huffaker. We Need More Stories archive inspired by Theaster Gates, sequenced and bound by A. Kendra Greene.
The community we share exists because every day people get up, get dressed, and work to hold it together. We honor those people by weaving a tapestry from pieces of what some of them wore to work. These fibers come from the smock of a child care provider, the uniform of an ambulance driver, the jumpsuit of a sanitation worker, the vest of a crossing guard, the skirt of a teacher, and the scrubs of a nurse. 60 weavers contributed to the two tapestries that became this enclosure.
To honor of the founding of the Black Madonna Press, and its many projects to come, 250 printers contributed their beliefs about the stories we need. On those pages, by their own hands, they each pulled a print from a pair of decommissioned fire fighter shoelaces from a decommissioned fire fighter, on a century-old Mercury Model U Kelsey Excelsior table top letterpress. Rives BFK papers with Thai mulberry accordion hinges.
These collaborations at the Nasher Sculpture Center took place March 13-16 during Nasher Free Spring Break, and March 25 at the Student Centered Art Festival.
Presented April 6, 2018 at the Nasher Prize Dialogues: Laureate Town Hall in Dallas, Texas.