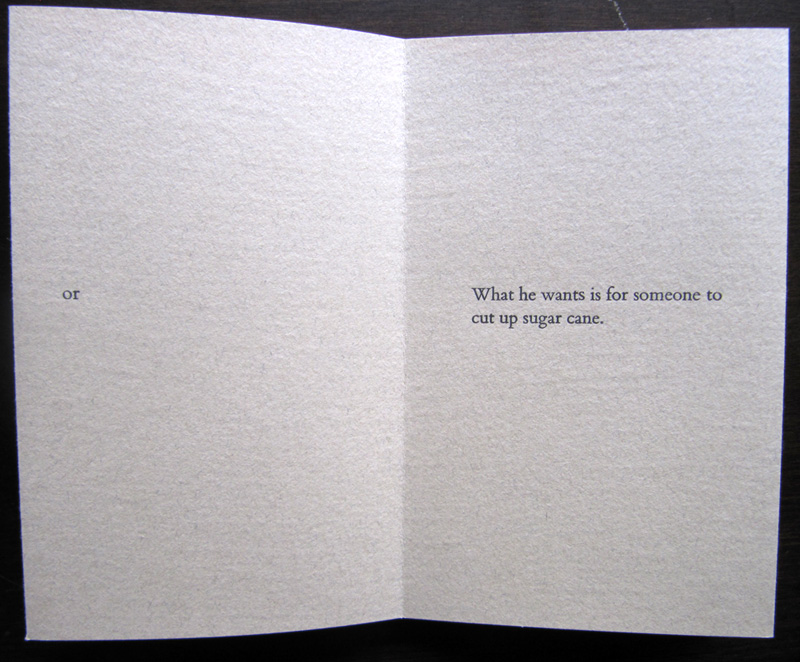 Lo Que Quiere
Lo que quiere es que le piquen caña means "What he wants is for someone to cut up sugar cane," or "Some people seem to want not merely access to the fields, and permission to take of the harvest, but also for the owners themselves to cut the cane and serve it with ice water" or "Moon-grown sugar cubes for the gentleman in the corner!"

Essayist and translator Lina Maria Ferreira Cabeza-Vanegas Santos de Leon collects aphorisms from her mother in Columbia. She is translating her favorites. "Lo que quiere es que le piquen caña" is number 457. The list is on-going. The translations make up Ferreira's Refranos project. There will be more.

Printed at the University of Iowa Center for the Book on a Vandercook Universal Hand-set Bembo types on Nideggen paper. Polymer plates from pencil drawings and drool. Greene Ink Press, April 2011. Edition of 40.